Blogging is the best choice for jobs where you work alone from home due to the economic growth it offers. And if you are looking for jobs and earning income quickly, you could start with writing or research jobs. Both are essential skills to good quality blog content.
The jobs here below are classified in two. The "traditional" ones rely more on an undergraduate degree. The "non-traditional" ones rely more on your own motivation and desire to learn on your own. Both provide good opportunities to get income but you can feel passionate about one or two.
You could be an introvert who wants to stay at home and earn money online. Or stay in a peaceful work environment. Something your home or other places could provide you to be more productive. If you can do a job online, so you can from anywhere with a computer and an internet connection. Other motivations could be to spend more time with family at home or avoid conflicts in public settings.
Many of these options could set on on track to be your own boss or create a startup. Whatever your motivations, go ahead and pick the one you are most attracted to and start applying for a job.
Traditionally Skilled Jobs From Home
While most of these job names might sound like they need an undergraduate degree, they can also be obtained online in many cases. These are the "traditional career path" jobs that are also possible online and let you work mostly if not completely alone from home.
All of these and thousands others jobs can be found in ZipRecruiter – Over 8 Million Jobs In 1 Place.
1 Architect
Of course, this expects you to already have an architect degree. But do not get discouraged so fast as many architecture students could help in many projects online and be paid for that.
2 Chemist
Chemists and materials scientists are professionals that spend a lot of time alone in laboratories. Of course, there is a considerable need to analyze and research in front of a computer.
In the pharmaceutical sector, chemists need to find the required element combination for the development of medicines. In the material sector, improvements are needed to make new constructions more environmentally friendly.
A bachelor's degree in chemistry or engineering is needed for entry jobs. And big pharmaceuticals need more and more master's degrees or PhDs in chemistry or related fields.
The median annual wage in May 2020 in the US is $79,300 [1].
3 Digital Designer/Graphic Design
A great choice for those who want to use their creativity in a computer and have a good sensibility for polished designs. Once you decide to choose the design path, you could specialize in web design or product design. The latter implies layouts for reports, displays, brochures, advertisements, flyers, etc. There are thousands of products that require good design like clothing, bottles, pens and other promotional items and music album arts.
A bachelor's degree is helpful in attracting clients. But even as a student you could help with many tasks. Graphic designer jobs are expected to slightly increase during 2020-2030 according to the U.S. Bureau of Labor Statistics [2].
The median annual wage in May 2020 is $53,800 [3].
4 Lawyer
While many of us think of lawyers as professionals arguing in courts, they need to go through many legal documents in-depth to provide the right solutions to their clients. Such research and analysis effort can well be done from home. And many lawyers could benefit from freelancers working from home who help them go through the required legal norms and laws.
The median annual wage in May 2020 is $126,930 [4].
5 Medical Coding
This is kind of an ideal job for those who want to stay in the healthcare sector but prefer to work alone from home. You might already have a degree but for whatever reason want to stay at home and work from there. Maybe a child or an accident makes you stay at home. Then you can become an assistant that codes information for insurers.
6 Network Administrator
Most enterprises today use computers that are interconnected e either through the internet, a dedicated network, or both. They are essential for daily enterprise activities.
As a network administrator, you would have to install software to let hardware (monitors, printers, scanners) work. That involves also setting up local area networks (LANs) where users can share information inside the organization. Of course, once everything is set up you have to maintain a good configuration. And that means upgrading software like drivers, anti-virus and firewalls as well as implementing other security measures.
Considering computers can be controlled remotely, you can do your job from home. Only specific support activities have to be done on-site but those depend on the job tasks defined by the employer.
The median annual wage in May 2020 in the US is $84,810 [5].
7 Software Developer
This job has a much faster than average expected growth in the next 10 years according to the US Bureau of Labor Statistics [6]. There are already almost 2 million software developers in 2020 and half a million more are expected to be needed during the rest of the decade.
Software developers design and build applications following customers' needed features. Also delivering with acceptable performance and security levels. As technology is present in most sectors, you could choose based on your interests. For instance, designing and building software for the financial, medical, or construction sectors. They focus either on the visual aspect (front-end) or on the underlying software mechanics (back-end). Front-end developers need also to consider accessibility and speed provided in applications.
Computer programming courses can be found online like Coursera
. Also, field-related work experience is a plus. If you want to create software for the banking sector, you could leverage previous experiences and courses like finance and marketing. For instance, the course Introduction to Programming with Python and Java
below is offered by the University of Pennsylvania. The same that has the Wharton Business School, one of the best business schools in the world.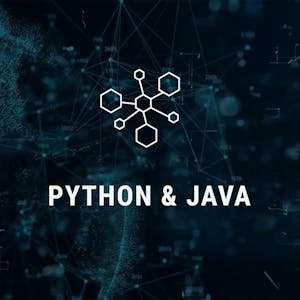 The median annual wage in May 2020 in the US is $110,140 [7].
App Developer
We all know what a smartphone is and almost all of us have already one. How about creating an app that you could test on your own smartphone? There is a different programming language for Apple and for Android devices but you could create an app. There are many free online courses online. You could then start with a simple calculator app. It is possible to create whatever you want.
You can link your passion to your app. Let's say you are passionate about sport, then you could assemble workouts in an app and provide it to people through the App or Play stores. On the business side, you could contribute to more advanced app creation for an enterprise. Pick the sector you love and go create the app you want!
8 Therapist
Couples and families face challenges that can be better solved with the help of a marriage and family therapist. Possible issues are divorce threats, substance abuse problems, financial deficits, anger problems, extreme mourning due to the loss of a loved one, children's behavioral problems, etc.
Even if you prefer to work alone from home because you are not prone to enjoy being surrounded by people in an office, you can excel at counseling individually or in extremely small groups. If you are somewhat shy, you could be empathetic enough to understand how shy other people could be to discuss their problems. That is helpful as a first step to help them find the causes for their problems and assist them in solving them. That is being empathetic and that is one key quality of therapists.
Health care companies, agencies, insurers, family services, clinics, and other organizations need marriage and family therapists. You can of course leverage a master's degree in any mental health discipline. And the more your training focuses on family and marriage therapy, the more you will be prepared for this specific job. Many jurisdictions of therapists might require such a master's degree to have the license needed to work as a therapist.
9 Tutoring
One common example of tutoring is to teach other school classes like physics, geography, maths, or history. Chances are you are or were particularly good at a specific subject at school. So, do not hesitate to leverage it and share such knowledge with the world. From primary education to adult tuition (earning from £15 to £30 in the UK) the opportunities available are quite varied. There are potentially thousands of people who could learn from what you have to share.
Teaching languages
Online teaching is undeniably here to stay. Due to the pandemic, most "traditional" education centers were forced to use online teaching methods. If you are already teaching languages in any setting, you are qualified also to teach online. It is anyway useful to have at least a bachelor's degree with English as a major.
Online teaching lessons do not have to become lengthy debates. That, because many students do not have yet the mastery of the English language required to do so. You could consider teaching English to people all over the world. The time difference with people in other parts of the world makes the ideal setting for flexible jobs after the usual 9 to 5 job in your country.
Non-traditionally skilled jobs from home
It doesn't mean these are all easy to get but they do not need usual credentials from a university or "traditional" career path.
1 Affiliate Marketing
Basically, you earn money by referring people to acquire a specific product or service. It is like recommending something because you know it will be useful to certain people. You might have already done it with friends and family. You know something is good and you are sure it could be a perfect fit for someone you know, so you advise them to get it. The same principle is applied here online, so the whole world could become your audience.
One common example where this is applied is in a blog, website or social media account where you have followers or readers that trust you. In the content you share, you place affiliate links. Those will prove that the new sales a given enterprise makes were done thanks to your recommendations. It works better when your audience is already interested in a particular topic (niche). For instance, this website is focused on tools for people to be prosperous and frugal. And people can find here content to help them improve that. A few links are affiliate ones but many others are also to reputable sources that justify our claims.
If you are an introvert, you can leverage your writing in a blog to build your audience. If you are more of an extrovert, then a social media account will give you the platform to express yourself and build an audience that trusts you and follow your recommendations. Besides, social platforms also allow the use of videos and visuals that are more attractive to people and easier to consume than blogs.
2 Blogger [Best for growth options]
What started as a passion to share your knowledge or your journey could become a profitable venture. This is not exactly a job but a way to start earning some money that could grow to more than a job replacement income.
There is a lot of competition but also a huge amount of resources online. You need to differentiate what is worth it from what is not. To simplify the selection process you can choose a reputable course like TASS for video-guided blog creation. You can start with a free webinar where the course creators show a big preview of what to expect from the video training. And there is a friendly payment plan in case you need to make small payments to not risk your money without seeing quick results about what you cand o with the course. Also, a beginner-friendly technology partner to store your blog (hosting) like Siteground. We have used both after weeks of research online differentiating them from outdated courses or false claims.
Besides, as your blog grows, it could be monetized with other tactics like ads, sponsored posts, selling your own digital products, etc.
Keep in mind that it will get what you put on it. None of these options are get-rich-quick schemes but alternatives to earn some money. How profitable they become depends on your involvement. If you want to make your content creation faster (at least for the introductions), then take a look at tools like Jarvis.io. It will generate content for you based on a few keywords inserted.
3 Bookkeeper
If you like organization, then you will love being a bookkeeper. The main responsibility is to keep precise records of a business's financial transactions. If you think you need or can benefit from a specific Bookkeeper course, take a look at this one.
You could start working with small tasks on a platform like Fiverr. Then, continue building your reputation until creating even your own startup. As a bookkeeper, it is your job to maintain accurate records of a business's financial transactions.
4 Data Entry
This is a great alternative that does not require any training to start. As you progress, you could consider mechanography courses. But considering how frequently we use computers, chances are you are already typing faster than the average person.
You might be assigned to use a source like hard copies, audio, or any other and type such data in a database, spreadsheet, or any other software. For instance, you could be taking printed mails and typing the senders' names and addresses. If you need to use public Wi-Fi networks, just ensure your employer agrees on that as it could be considered a risk exposure of sensitive data.
5 Ebook creator
An electronic book (eBook) can be read on many digital devices like computers, smartphones, eReaders. Amazon has popularized the eBook publishing service, but there are also alternatives like SendOwl. The topic you write about is for you to choose. It is a good way to go in-depth about a topic you are passionate about and share your learnings with the world.
You could start with a platform like Fiverr to do one-off jobs and as you like more and more the writing process you could start publishing your own. This platform is useful enough to let you change your rates and upsell any extras you could offer and handle the payment process for you.
6 Facebook Ad Manager
We all know Facebook and have already seen their advertising. Then, why not start managing the ads for a specific business? Once you are successful with one, you could start building your customer base and maybe establish a job replacement income. The more your activities managing ads helps a specific business make more sales, the more your work is valuable and sellable. So you could increase your hourly rate based on your previous successes.
7 Flip flea market
Many yard and garage sales offer products for an extremely low cost or even for free. Those are excellent opportunities to polish the acquired items and sell them to individual buyers online. Good merchandising conversational skills might be useful to get the items at discounted prices.
Also, there is some knowledge needed about antiques and vintage items to identify the rare pearls that can make you the most money. For extra knowledge about how to flip market items and be better prepared to make this a profitable venture, check a course. We found the flea market flipping course to be a good starting point. It is easier to start with realizing that there are 47 common household items that can be sold.
8 Music and Video Editor
Music needs to be edited for different purposes like jingles and advertising. You might have already some hearing sensibility and know software like Audacity for music editing. If you have already edited some music you love or have the skills to edit music professionally, consider taking a job online as a music editor.
Videos also need editing. Either for commercial purposes or for free sharing online. You might be already familiar with generic video filters in YouTube or TikTok. And if you are more than aware of editing you might already know professional software like Final Cut Pro for Mac. For Windows, some started with Windows Movie Maker to edit a film for a friend or another loved one. You could go further with more advanced software like OBS Studio for recording or HandBrake for editing video files.
9 Musician
You could enjoy playing a given instrument. If you want also to go further in your musical journey and make a living from it, Soundfly can become a great ally. It can help you learn about your favorite musicians and how they create their music. It is a great platform to learn about how to write songs as well as how to produce, compose, arrange and mix music. Learn from Grammy-winning pop artist Kimbra how to harness the full creative potential of your voice in your music, with Soundfly's exciting in-depth online course, Kimbra: Vocal Creativity, Arranging, & Production. Explore how she finds inspiration, improvises over an idea, pinpoints the focus for a song, and expertly produces compelling tracks with her innovative approaches to singing, arranging, production, and more. Check out Kimbra's first-ever online course, and get a 15% discount on us when you join with the promo code: PROSPEROUS15. As an online platform, you can access its content whenever and wherever you feel more inspired to create your music.
Once your skills are honed and your reputation built and even before you could start teaching what you know in teaching lessons online.
10 Photography
As a freelance photographer, you can take assignments. Those can lead you to take photos from gorgeous natural landscapes like mountains, lakes, and beaches. And for those who want to stay at home, photo editing is a perfect choice. In both scenarios, you can certainly work alone. Once your job is done, the photos can be sold on a Stock Photo platform online. Those can pay you every time your photo is downloaded. There you can show online the results and quality of your work and keep building a portfolio and a reputation to justify an increase in your rates.
11 Podcast
Do you like talking about a subject you love? Then you could check what podcasters do. It is a great way to learn more about a subject while sharing that with others. For instance, famous podcaster Tim Ferris interviews world-class performers and deconstructs their tactics to let people apply them. Those exist also in other languages and regions, so you could start a new podcast in your region and build up your audience from there. As it will be focused on a given geographical zone, it could quickly get the attention from people in that zone as there is not precise enough information for them elsewhere.
Once your audience is built, there are many ways to monetize a podcast. Sponsors pay you to promote their product or service. Your listeners can have paid access to exclusive content using services like Patreon. Also, affiliate marketing is possible as you can mention affiliate links during the audio and in the show notes. Finally, your own merchandising can be offered like clothing or info products such as eBooks or courses.
With such many growth options, you might need a platform to help you organize your podcasts, host them and provide analytics to better track the related marketing affiliate programs. That is where it is worth to check Captivate.fm as it handles all those requirements.
12 Proofreading
It is more than just using generic document edition tools. Nevertheless, you can certainly benefit also from tools like Microsoft Word, LibreOffice, HemingwayApp, and Grammarly to make your proofreading more efficient.
13 Researcher

With the Internet, we are drowning in information but striving for wisdom. Researching and finding the relevant information for a given project is a full-time job in itself. That is why working as an information researcher can be lucrative to you. Also, it is convenient for those who hire you as they do not have to do the research themselves. It helps if you have already some knowledge or affinity with the topic or domain you are helping with. For instance, if you are a law student, then offering legal research and legal essays help can be a nice fit for you.
14 Social Media Marketing / PPC specialist
Pay Per Click advertising (PPC specialist) relies on knowledge about online marketing and sales tactics. They use online platforms like social media ones to sell products and services and generate sales consistently.
Even if a social media website is built to connect with people, the marketing efforts can be done alone and from home. It can be a full-time task to design social media campaigns as well as organize and schedule content publication.
15 Technical writer
As a technical writer, you will have to prepare documents. For instance instruction manuals, installation and configuration guides, and frequently asked questions. Those documents will relate to physical products. For example, electronics, vehicles, and power tools. Others could relate to digital products like software.
You can put to good use your English or journalism programs followed. They will improve the quality of your writing. Also, general knowledge of the field of the products or services related to your documents is convenient.
Technical writers' median annual salary was $72,850 in 2019 [8].
16 Trader
Anyone with an internet connection and some money in a bank account can become a trader. Past are the days where you had to do the full analysis of an individual enterprise by reading their complete annual reports. Don't get me wrong, that is a tactic still valid for legends like Warren Buffett. But many other alternatives also exist like social trading, where you follow people who are already doing well in the markets. Etoro is a great platform to do that.
Let's be clear, most trading accounts state that around 70% of people opening accounts lose money. So, always start with a demo account to test your strategies without losing your money. Even after testing your strategies, the psychological factor of risking your own money will make it a great challenge. But if you are already keen on a specific financial instrument type, then go ahead and test your tactics. Such instrument types could be stocks, commodities, cryptocurrencies, or others.
17 Transcription
A great choice for those who want to write but do not feel creative at the moment to write an eBook or generate content through a blog. Transcriptionists receive a source (audio, video, or other) from which start typing and transcribing what has been said. It could be useful for podcasters who want to have a full discussion in show notes.
An internet connection, a computer, and focus are all you need to start doing transcription tasks. It is of course, faster to use software that converts audio to text. Then you do the proofreading to ensure the end result matches the audio or video source. As with any job, you might enjoy onboarding to learn how to use the software tools related.
If you already have some knowledge or experience in the medical or legal sector, your transcriptions will be better rewarded. For instance, medical transcriptionists' median annual wage in 2020 was $35,270 according to the U.S. Bureau of Labor Statistics [9]. And the medical sector provides many alternatives for contractors. Healthcare organizations hire them to transcribe notes of surgeries and diagnoses. Contractors mean for hospitals and clinics a lower cost than full-time inside employees.
Transcriptionists in the legal sector are also known as court reporters. Their median annual pay in 2020 was $61,660 according to the U.S. Bureau of Labor Statistics [10]. They transcribe court hearings, depositions, and trials. Unfortunately, unlike medical transcriptionists, they do not typically work from home. While you have to use an audio recording device during the legal proceeding, the conversion to text can be done later at home.
The average base salary as of December 2021 is $16.33 per hour in the US [11].
18 Translator
If you speak at least two languages fluently, you can do translation jobs. This is one great example of a work-from-home job. It might help to have certain credentials but also real experience. Having lived in a country where people speak another language or having worked using another language are great arguments to get the job.
19 Virtual Assistant/Customer Service Agent
Virtual assistants to similar tasks to secretaries and administrative assistants. The main difference is they generally do such online work from home. This involves tasks like answering emails, organizing calendars, scheduling appointments, and tracking deadlines. Many customer service tasks like support to clients could be done through social media. This might be in topics like pre-sales. Hence, generating more income for employers.
It is useful to be comfortable with general productivity tools. For instance, Microsoft Outlook, Google calendar, and to-do lists like Trello. Other employers might use social media platforms like WhatsApp to stay in contact with customers. And virtual assistants might be asked to make presentations. That's where you can consider software like PowerPoint, LibreOffice Impress, or Google Slides.
The customer service part in a virtual assistant set of tasks is important. So, you need to be able to speak and write correctly. A good sense of organization for follow-up is useful. For some employers, a high school diploma suffices and others might want more credentials.
The average base hourly rate is $16.12 [12].
20 Voice Over
Many people have a great-sounding voice. The kind of voice that goes well on the radio or in a commercial spot. If that is your case or if you want to get feedback on your voice quality, consider applying for a voice-over job.
21 Writer
Many introverts feel more comfortable writing than speaking. Either that is your case or you just love writing and the tasks it involves like research, outline, draft, and reviews, you can apply for writing jobs. In addition, this provides great independence to work from home. So much that 68% of the writers and authors sector is self-employed and totals about 143,200 jobs in 2020 according to the U.S. Bureau of Labor Statistics [13].
Main sources of jobs are published online to contribute to many platforms like blogging or writing for novels. Besides, as there are many topics available, you can choose those that follow your passion, knowledge, and experience. Once you find a particular niche that suits you like sport, health, or personal finance, stay with it. Then you can aim for recurring tasks from the same employer or a group of clients in the same sector.
Picking the right job
Leverage your existing knowledge. Chances are you have already work or internship experience in a specific industry or domain. You can use that to prove your competitiveness to a potential employer and show quick results.
Training
If you think you need some knowledge reinforcement to perform well at your job, do not hesitate to take a course. There are many online and a few also listed in this page related to the job being considered. Even if you are already good at what you do it might be worth taking a look at fresher content in a brand-new course. Just be careful of verifying whether the new knowledge expected is worth the effort in time and money.
Credentials
A few of the jobs mentioned are related to traditional careers like lawyers, therapists or architects. While some need you to go first through the traditional path of an undergraduate degree, others give you more flexibility. For instance, there are thousands of courses (many of them free) online about how to learn to code in a specific programming language. From creating webpages with HTML, CSS, PHP, Javascript, Ruby, etc to desktop-oriented languages that also have web and mobile equivalents like C++, C#, or purely mobile languages for Android and iOS.
High internet connection
Let's consider tasks like online sales or virtual assistance. Those expect people to interact online through a video chat. You do not want to lose a deal you are about to make online just because the internet connection is lost. Neither you want to repeat many times your explanation while doing some assistance online. Those are examples of jobs requiring a reliable internet connection that can be more important than on other tasks. For instance, proofreading, photography, or blogging can be done partially offline. Later, at a certain point, of course, you have to upload your content to prove your work is done, but it does not require compulsory high-speed internet.
Interaction level
How much interaction are you comfortable with? If you want to limit interaction, activities like blogging, freelance writing, or data entry are a good choice. On the contrary, teaching languages require a high involvement. With any choice, keep in mind that some degree of interaction is always beneficial for you. At the end of the day, as humans, we are social creatures and we can appreciate being sometimes alone and sometimes in a community.
Conclusion
The best choice is the one you are so passionate about that you forget sometimes how long you have been doing it. Your spare time is a perfect moment to build your desired career. And even more important, it could get you started to have the independence for creating your own startup because you have already a client base. Start now finding the best jobs for you at Fiverr and enhance your skills at Coursera
.
[1] U. S. Bureau of Labor Statistics, Chemists and Materials Scientists; at https://www.bls.gov/ooh/life-physical-and-social-science/chemists-and-materials-scientists.htm#tab-5 (visited December 7, 2021).
[2] U. S. Bureau of Labor Statistics, Graphic Designers – Job Outlook; at https://www.bls.gov/ooh/arts-and-design/graphic-designers.htm#tab-6 (visited December 7, 2021).
[3] U. S. Bureau of Labor Statistics, Graphic Designers – Pay; at https://www.bls.gov/ooh/arts-and-design/graphic-designers.htm#tab-5 (visited December 7, 2021).
[4] U. S. Bureau of Labor Statistics, Lawyers – Pay; at https://www.bls.gov/ooh/legal/lawyers.htm#tab-5 (visited December 7, 2021).
[5] U. S. Bureau of Labor Statistics, Network and Computer Systems Administrators; at https://www.bls.gov/ooh/computer-and-information-technology/network-and-computer-systems-administrators.htm#tab-5 (visited December 7, 2021).
[6] U. S. Bureau of Labor Statistics, Software Developers, Quality Assurance Analysts, and Testers – Summary; at https://www.bls.gov/ooh/computer-and-information-technology/software-developers.htm (visited December 7, 2021).
[7] U. S. Bureau of Labor Statistics, Software Developers, Quality Assurance Analysts, and Testers – Pay; at https://www.bls.gov/ooh/computer-and-information-technology/software-developers.htm#tab-5 (visited December 7, 2021).
[8] U. S. News, Technical Writer Salary; at https://money.usnews.com/careers/best-jobs/technical-writer/salary (visited December 7, 2021).
[9] U. S. Bureau of Labor Statistics, Medical Transcriptionists; at https://www.bls.gov/ooh/healthcare/medical-transcriptionists.htm (visited December 7, 2021).
[10] U. S. Bureau of Labor Statistics, Court Reporters and Simultaneous Captioners; at https://www.bls.gov/ooh/legal/court-reporters.htm#tab-1 (visited December 7, 2021).
[11] Indeed, Transcriptionist Salary; at https://www.indeed.com/career/transcriptionist/salaries (visited December 7, 2021).
[12] PayScale, Average Virtual Assistant Hourly Pay; at https://www.payscale.com/research/US/Job=Virtual_Assistant/Hourly_Rate(visited December 7, 2021).
[13] U. S. Bureau of Labor Statistics, Writers and Authors; at https://www.bls.gov/ooh/media-and-communication/writers-and-authors.htm#tab-3 (visited December 7, 2021).